Backend Development Company
Krify has a sturdy back-end development team that uses the best practices of the industry to make your website or application run efficiently. As a globally renowned mobile app sponsoring development company based in India, we offer exemplary back-end development services to enhance your business growth.
Leading Backend development company
As the world becomes completely influenced by the Internet, a website is a key component for all companies. Our professional mobile app backends developers offer end-to-end mobility back-end development services to small, medium and large organisations. Using the power of the latest backend development technologies such as PHP, Python, Java, Object C, API, and Swift, our backend developer offers mobile backend applications with scalable performance and robust architecture.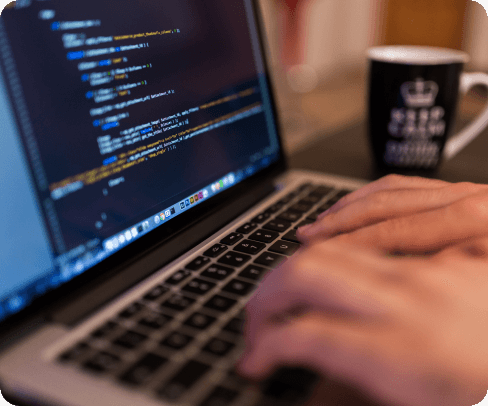 Our expertise in Backend technologies
Krify provides the quality framework that is based on best practises in the industry and agile concepts as a development service business. We at Krify offer great features that include excellent web frames like Laravel, Codeignitor and CakePHP, which use PHP as a scripting language.
Node Js
Development technology with Nodejs leads to stable real-time dual web communication applications. JavaScript has a massive supporting group because it is what it is. In addition, Node JS and JSON use JS, so it allows the Node JS Developer to code in the database without any other special database language.

Backend Development Process
The implementation of the frontend for a web app is a step-by-step process from creation to deployment, from development to testing.

Analysis
Questionnaires
Client Feedback
Define the target audience

Planning
Database Server testing
Tools and technology assortment

Prototyping
Branding
Wireframing and prototyping
UML Diagrams & Database architecture

Development
Setup of the ecosystem
Modules & Integration development
Query optimization

Testing
Security precautions
Compatibility testing
Automation

Delivery
Approval
Configuration of server
Deployment
Join hands with the Robust app development company
Contact Us

Krify Inovations (UK) ltd

(US): 212-380-1160

(UK): 020 -3006 – 2580

(IND): 080 – 48131031

info@krify.com

+91 95050 46265

krishnareddy_k