About
VOIP Website
Web-based voice-over IP applications are included in the Worldwide Web's network and research methods. VoIP Services are delivered via the web page and facilities of the user's computer or handheld device for the connection and operation and use of dedicated, hardware-based VoIP devices such as IP phones, analog phone adapters, or integrated VoIP/Internet access routers.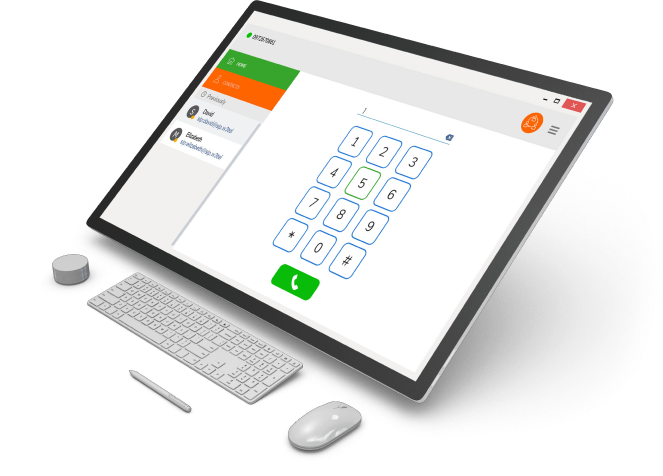 Feature of VOIP Website
There is a steady progression of technological development. And the success that VoIP technology is making to this day is commendable. The evolution of its capabilities seeks to improve the usability of this technology. These are the characteristics that make this technology prominent among all.
1
Instant messaging
Modern customers prefer using messaging apps to making phone calls. So, instant messaging is one of the main features that allow users to communicate instantly through messaging.
2
Call Queueing
Call queueing eliminates waiting periods and allows the teams to make more calls. For companies that generate huge amounts of calls, this function is essential.
3
Call rejection
Call queues to eliminate times of waiting, which makes more requests for the teams. This role is important for organizations to receive large numbers of calls.
4
Call Management
Advanced call scheduling lets you prioritize, retain, or redirect incoming calls or blocks them. This feature supports your reception and reduces the dissatisfaction of your customers.
5
Call routing
You can make an incoming call per client type, intent, ownership of issues, agent performance, and personnel availability through advanced call routing.
A VOIP network has a lot of versatility, as compared to PBX (Private Box Exchange). You are only restricted by bandwidth with a VoIP network so that you can link thousands of connections.
With secure internet connectivity with sufficient latency, voice quality would be better than a conventional telephone link.
As VOIP operates out of your web link, a conventional telephone line is not required. You just have to manage either internet or telephone account bills.
A VOIP system greatly differs from a conventional telephone system. VoIP is much easier than conventional telephone lines. As long as you both are connected to the Internet, you can communicate.
Why Choose Krify for Website Development?

We have professional software developers who have already built various applications with over 500 above mobile and web applications.

To discuss your queries and project criteria, we assist our clients with a free consultation. Our team will help them in answering all project-related queries.
We have personalized recruiting models, enabling clients to employ an hourly and fixed price for developers to fulfill different work requirements.

We have a technical maintenance support team that responds to your feedback and provides a feasible solution and a seamless experience.

We believe in total accountability with our customers, so we keep them updated about project progress across the whole development cycle.
You can explore our works on different business verticals. We have delivered the best of our services to our clients, based on the proposals shared by them.
Join hands with the Robust app development company
Talk to us about your idea of digital transformation or the development of apps so that we can turn it into reality.
Contact Us

Krify Inovations (UK) ltd

(US): 212-380-1160

(UK): 020 -3006 – 2580

(IND): 080 – 48131031

[email protected]

+91 95050 46265

krishnareddy_k