Logistic Mobile App Development Company
The increasing challenges, competition, and ever-changing customer needs to force the logistics and supply chain industry to pursue the new technology-mobility solutions phenomena. To oversee and track their operations, logistics firms were among the first to implement mobile solutions. Constant progress and enhancements are required in the logistics phase, and mobile technologies can help accomplish that.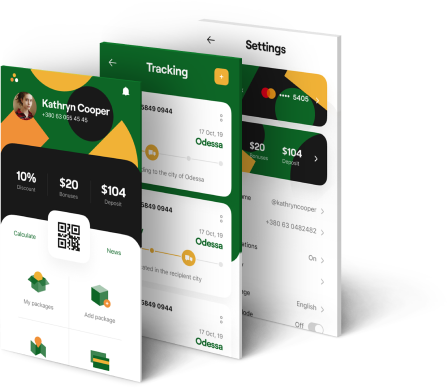 Features of Logistic mobile application
Companies will create an entirely different model for vehicle connectivity with mobile logistics applications by introducing new levels of sophistication.
1
Driver and Vehicle tracking
 Vehicle Tracking is now a niche within the logistics app industry. And every solution is incomplete without it. It is easier to monitor whether a given vehicle is operating as per the schedule and if a driver is running late or is on time.
2
Offline Support
In the logistics industry, having offline support in your app is even more imperative. Logistics apps must be prepared for a loss of internet connection through offline support.
3
Multilingual Support
Multilingual support enables the application to be used by all, regardless of their native language. To ensure that people with diverse backgrounds are able to access the platform without any complications, this functionality must be implemented in logistics applications.
4
Live Status of Delivery
Users will get a push notification to complete the task list as soon as your retailer signs the order receipt. This functionality can be used in the logistics management platform API for both the driver and the shipper module.
5
In-app chat
Real-time in-app talks come to play. For your drivers, you can talk and let them know about new specifications. Inside the network, this would increase connectivity.
Benefits of Logistic Mobile Application
Mobile logistics applications can offer many advantages to the industry, such as assisting managers with shipping optimization, load control and load preparation functions.
Visibility is critical for logistic firms, and mobile solutions may allow managers to control functions such as load control, load preparation, and transportation efficiency. Visibility also helps enterprises to eliminate performance gaps, improve their agility, and make strategic decisions.
Save time and reduce costs
Instead of paper forms, if the company uses mobile forms, you can refine routes to reduce fuel costs for each car. Mobile logistics applications will automate big features and make it easier for the company to function more successfully while reducing operating costs.
Mobile technology makes it easy for logistics firms to track cars and freight. Right now, it is also possible to monitor a parcel, which makes it possible to supervise transport processes and not only detect issues as they occur, but even to anticipate difficulties when they emerge.
Logistics organizations will optimize their supply chains with real-time data with mobile forms and applications that allow drivers to monitor any delays and slowdowns in the real-time enhancement of dispatch processes, inventory control, record keeping, stock monitoring, inspections, etc.
Why Choose Krify for Mobile App Development?

We have professional software developers who have already built various categories of applications with over 500 above mobile and web applications.

To discuss your queries and project criteria, we assist our clients with a free consultation. Our team will help them in answering all project-related queries.
We have personalized recruiting models, enabling clients to employ an hourly and fixed price for developers to fulfil different work requirements.

We have a technical maintenance support team that responds to your feedback and provides you with a feasible solution and a seamless experience.

We believe in total accountability with our customers, so we keep them updated related to project progress across the whole development cycle.
You can explore our works on different business verticals. We have delivered the best of our services to our clients, based on the proposals shared by them.
Join hands with the Robust app development company
Talk to us about your idea of digital transformation or the development of apps so that we can turn it into reality.
Contact Us

Krify Inovations (UK) ltd

(US): 212-380-1160

(UK): 020 -3006 – 2580

(IND): 080 – 48131031

[email protected]

+91 95050 46265

krishnareddy_k