Food App Development Company India and UK
Food and technology is an appropriate phase. It's undoubtedly the right time if you have a schedule for applying for food delivery for your company. These apps for food ordering give start-ups and existing restaurant firms immense opportunity to reach new markets. Currently, millennials drive the food and restaurant industry, and their relationship with food, packaging and distribution is unique, and now people want to tell families, relatives, coworkers and peers about their experiences.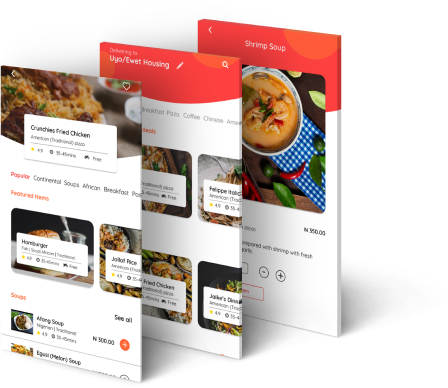 Features of Food-based mobile application
Now it's time to use your own on-demand food ordering application and make it easy for your consumers to order food on board. Enable your customers to buy from your App without any hassle and give them the best experience using fantastic features.
1
Push notifications
Push notification has both benefits and drawbacks, as it can make or break your app. If you use it in a sophisticated and subtle way, your application will be successful. If you overuse it or misuse it, though, the users will get irritated.
2
In-app ordering and payments
Online and in-application orders will keep the customers from taking and processing the lines or waiting for a request. Customer comfort takes one step ahead of the opportunity to pay for their orders in advance. Making online payment simplifies clients when it takes just a few taps so that you have a strong lead on your rival for all of these advantages.
3
Personalization
In recent years, personalisation has been an essential element in on-demand apps.The app monitors and analyses user behaviour and provides related goods and services for this functionality. It helps to establish and consolidate the customer relationship.
4
Customer feedback portal
Feedback from consumers is the easiest and most successful way to develop the system. You need to regularly review the submission and make appropriate adjustments to remain up to date with competitors.
5
Multiple platforms
It's evident that after developing an app, you want to grab everyone attention towards it. Moreover, that would be only possible if your app is accessible on different platforms (App Store & Play Store). Several ways to make the app available to all users of a different platform result in the downloading and subsequently increasing your users.
6
Table reservation
Your restaurant can be small, but it can be popular enough to make it challenging for your customers to get a seat. Your customers should be able to make a table reservation option with your mobile app. That contributes to reducing the annoyance of customers, without a doubt, the consequence of long waiting for a table.
Benefits of Food-based Mobile Application
Online ordering and delivery service
Quick food chains will also eliminate the mediator's role in booking orders when they encourage end-users to order online and mobile platforms. It would promote consumer ordering of food. It saves a lot of time, so it saves your time to bring the whole order in just a few clicks.
Various websites require orders to be put on a digital menu card. This helps end-users place their order online with just a few clicks on their smartphones without much hassle. It gives end users a very hands-on experience.
Several smartphone apps connect users to the nearest restaurants and offer them the information they need to book a table. Different active restaurants are linked to such requests through online registration.
It is important to have an active on-line presence on social media platforms such as Facebook, Twitter and Instagram, no matter what kind of industrial field the business belongs, to carry on evolving trends.
Customers often tend to view the ranking or ratings on a particular restaurant's mobile apps to determine whether or not they want to join there. If you are well-rated, customers may be able to visit your restaurant at least once.
Why choose Krify for mobile app development?

 We have professional software developers who have already built various applications with over 500 above mobile and web applications.

To discuss your queries and project criteria, we assist our clients with a free consultation. Our team will help them in answering all project-related queries.
We have personalized recruiting models, enabling clients to employ an hourly and fixed price for developers to fulfil different work requirements.

We have a technical maintenance support team that responds to your feedback and provides you with a feasible solution and a seamless experience.

We believe in total accountability with our customers, so we keep them updated related to project progress across the whole development cycle.
You can explore our works on different business verticals. We have delivered the best of our services to our clients, based on the proposals shared by them.
Join hands with the Robust app development company
Talk to us about your idea of digital transformation or the development of apps so that we can turn it into reality.
Contact Us

Krify Inovations (UK) ltd

(US): 212-380-1160

(UK): 020 -3006 – 2580

(IND): 080 – 48131031

[email protected]

+91 95050 46265

krishnareddy_k