Education Mobile App Development Company
Through the advancement of technology, the education sector thrives to become more advanced and profitable, thus further influencing the future. We recognize that mobile learning apps are in high demand. If you are a company looking to train employees or an instructor looking to offer lessons or analyze learner success in real-time, our mLearning mobile apps will help.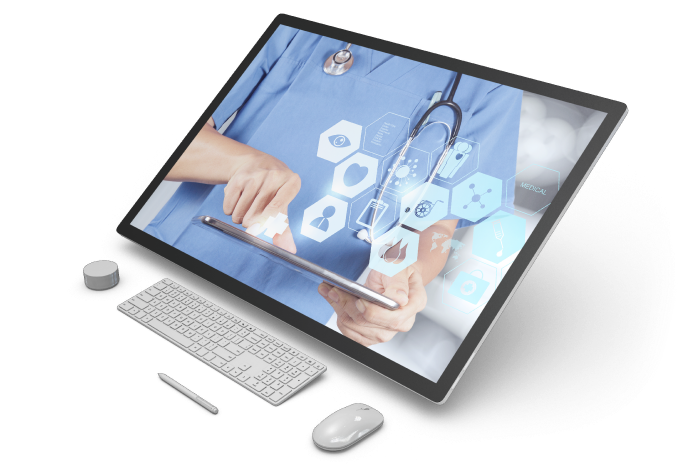 Features of Education mobile application
Educational apps are one such platform where the students can view and listen to the pre-recorded lectures or chapter-wise lessons delivered by instructors. With educational mobile app development, you can build a personalized app that will provide your students with the best learning experience available in the most modern way possible.
1
Video-based Content
Video-based content is a game-changer in the educational app industry, benefiting both students and teachers. As a result, students have easy access to the classroom at any time of day.
2
Push notification
Push notifications are now an essential component of nearly any on-demand services app. It links the app to the users to keep all users active and up to date with the app's innovations.
3
Social media integration
Maintaining a social network is important for reaping the most benefits. Instagram, Facebook, Twitter, LinkedIn, etc., these sites have a positive influence that encourages users to learn.
4
Gamification
Gamification aids in a student's cognitive development and enhances the level of involvement with the app.
4
Live tutorials
Encouraging live tutorials would allow students to engage with the teacher or professor in real-time, ask questions, and receive specific responses on any given topic or subject.
Benefits of Education Mobile Application
Our education app developers provide the education app industry with a forum for teachers, learners, employees, and the world to be linked 24 hours a day, seven days a week via database integration and cloud services.
Greater push notification reach
Using mobile education applications, you can send out bulk notifications of vital facts, updates, or alerts in seconds.
Adaptable to the latest teaching
Encouraging live tutorials would allow students to engage with the teacher or professor in real-time, ask questions, and receive specific responses on any given topic or subject.
Course completion rate is higher.
Since learners can navigate the course during downtime using their mobile devices, they can finish it more easily.
Why choose Krify for Mobile app development?

We have professional software developers who have already built various applications with over 500 above mobile and web applications.

To discuss your queries and project criteria, we assist our clients with a free consultation. Our team will help them in answering all project-related queries.
We have personalized recruiting models, enabling clients to employ an hourly and fixed price for developers to fulfill different work requirements.

We have a technical maintenance support team that responds to your feedback and provides a feasible solution and a seamless experience.

We believe in total accountability with our customers, so we keep them updated about project progress across the whole development cycle.
You can explore our works on different business verticals. We have delivered the best of our services to our clients, based on the proposals shared by them.
Join hands with the Robust app development company
Talk to us about your idea of digital transformation or the development of apps so that we can turn it into reality.
Contact Us

Krify Inovations (UK) ltd

(US): 212-380-1160

(UK): 020 -3006 – 2580

(IND): 080 – 48131031

[email protected]

+ +917702320540

krishnareddy_k